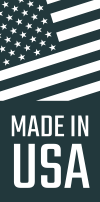 Adult Sized Body Bags
Body Bag Man provides a wide variety of strong, adult-sized body bags. Our bags are manufactured in the USA and are designed to contain most adult cadavers. All of our adult-sized body bags are crematory safe and ensure the safety of their handlers from bad bodies. We supply rolls that hold between 54 and 125 bags that are available for delivery nationwide, including Canada and Mexico.
If you can't find the size you're looking for, take a look at our child and bariatric sizes. Body Bag Man also provides custom body bags for unique situations. You can order distinctive body bags that have the size and/or color most suitable for your needs.
Our Body Bags Are Perfect For: