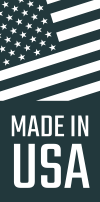 Plastic Barriers For Cremation
BodyBagMan's disposable plastic cooler tray covers and cremation box liners are specially designed for crematoriums. Our LLDPE plastic is industrial strength, ensuring that you never have to experience an unexpected mess ever again. Disposable polymer barriers greatly reduce time spent cleaning as well as help keep your operation safe.
If your circumstances require a unique sized bag, we also offer custom-sized body bags for crematoriums.
Our Body Bags Are Perfect For: