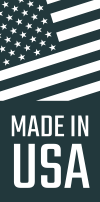 Cooler Tray Covers
BodyBagMan's linear low-density leak-proof cot, cooler tray and casket covers are beneficial for all death care professionals; schools included. Our cot and casket covers are ideal for keeping linens clean and improving containment. Disposable plastic will eliminate unexpected messes, for good. Let us contain the mess.
Request a free sample to see for yourself.
Fully manufactured in the United States, we offer nationwide shipping including Canada, Mexico, and all 50 US states.
Our Body Bags Are Perfect For: