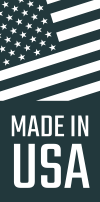 Hospitals & Coroners
Hospitals & Coroner offices have a difficult task. Budgets are tight, volume is high, and time is always short. You have enough messes to handle; don't let leaky body bags contribute to the problem. At Body Bag Man, our disposable plastic has you covered. Keep your staff safe from hazardous spills with plastic cot, cooler & body bag barriers that lock in fluids, preventing leakage. Our disposable plastic come in a variety of sizes, and colors, customized to meet your needs.
BodyBagMan delivers Industrial strength plastic to hospitals in Canada, Mexico, and the lower 48 states. Our plastic is also used in funeral homes, transport services, mortuary schools, crematories, and more. Being Factory direct and USA made, the cost is minimal. You can buy in bulk through several pricing tiers made to suit your hospital's needs and budget. BodyBagMan products are designed to be efficient, cost-effective, and safe so that staff members are comfortable and prices are palatable for administrators. Message us today for FREE samples.
Our Body Bags Are Perfect For: