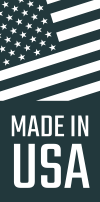 Mortuary School
Learning mortuary sciences takes dedication by students and instructors alike. The learned practices will follow these students for the rest of their lives. It is up to the instructors to make sure they are teaching the BEST practices available.
Disposable plastic barriers plays a small part of improving how our industry operates. Not only will plastic save time and keep students learning environment clean. Using disposable barriers raises the standards of the funeral homes these students eventually go to work for by providing the highest level of containment. Funeral home owners will appreciate new ideas and improved efficiencies brought to their businesses by students.
Body Bag Man Plastic saves time during instruction by reliably containing fluids and preventing spills. If you're looking to improve your schools standards, contact us for samples.
Our Body Bags Are Perfect For: