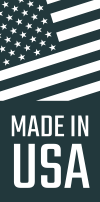 Child Sized Body Bags
Choose from our large selection of child-sized body bags. Body Bag Man creates body bags that allow professionals to safely and comfortably work with child cadavers without having to worry about elements associated with bad bodies. Our bags are crematory safe and are designed to maintain their strength and durability. We ship our 54-125 body bag rolls anywhere in the nation, including Mexico and Canada.
Body Bag Man also offers adult-sized body bags and bariatric-sized body bags. If you're unable to find the size or color body bag that you're looking for, we also create custom body bags for special, distinctive situations. When you order a custom body bag you'll be able to choose the unique size and/or color that best fits your needs.
Our Body Bags Are Perfect For: