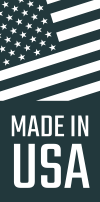 Cot Cover
Cot Cover 110" 1.25 mil
In Stock
SKU:
_5196c70c-5ea3-4318-b598-12d4305e3de8
The 100" is closer in length to a typical cot.
The 1.25 mil & 100" length provide maximum economy while maintaining strength to insure against leaks.
IF you wish to tug and pull on the plastic to assist in moving the deceased, the 2 mil and 3 mil are better suited for such applications.
Pros: 15" shorter length provides 12% more bags per roll
Cons: the plastic can not be "Lolli-Popped" (twisting the excess plastic one each end to form an excellent pulling point) a trick used frequently in bariatric cases to assist movements.
| | | | | |
| --- | --- | --- | --- | --- |
| 1-2 Rolls | 3-5 Rolls | 6-10 Rolls | 11-21 Rolls | 22+ Rolls |
| $106.66 | $100.45 | $99.35 | $91.28 | $94.21 |
Dimensions: 26" x 11" x 110"
Thickness: 1.25 mil
Bags Per Roll: 143
Colors: White
Our Body Bags Are Perfect For: